Florence Based Studio "Art Tuscany Style" Launches an Irresistible Crowdfunding Campaign
Florentine top notch Studio "Art Tuscany Style" is proud to bring to the notice of the general public the launching of its irresistible Crowdfunding campaign where they welcome investors who are interested in owning one of the fabulous pieces of ancient art from Florence, like those of the 1500 Renaissance, in exchange for a minimum contribution.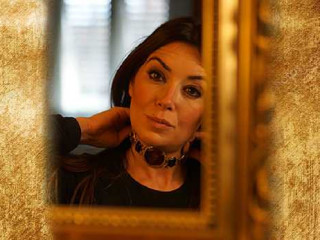 Art Tuscany Style provides a long lasting platform to everyone in every part of the world to own a piece of that undying history we all crave for when we visit the museum. Owning a piece of Art Tuscany Style artwork adds a touch of beauty and class to wherever its kept and you can watch, touch, smell and feel it at your own convenient time, without going through the stress of visiting the museum.
Art Tuscany Style specializes in art, furniture, and interior design works with talented artists and master craftsman in making the world of art a world of beauty and reality in today's art world, resurrecting ancient artworks. They possess the power of recreating arts of 1600 with sculptures created by international well-recognized masters in arts.
Here comes an opportunity to be part of the most important recovery Community of this lost ancient art now reborn. With Art Tuscany Style, the possibility to become a collector of good art collections is guaranteed, rather than been a spectator by viewing behind the display case in a museum. This is one of a kind opportunity to own a piece of great artworks at home and office. Come and experience this wonderful adventure and be a part of Art Tuscany Style.
About Art Tuscany Style
They are Florentine entrepreneurs, specialized in art, furniture and interior design; they work together with artists and master craftsmen. The research, care, and respect for the roots and etymology of these forms of ancient art are guaranteed by the direct involvement and supervision of Art History Professors.
If Italy is the birthplace of the Renaissance, then Florence is the city that above all has embodied the essence.
For more information about Art Tuscany Style kindly visit:
https://www.indiegogo.com/projects/art-tuscany-style-italy#/
https://facebook.com/arttuscanystyle/
Media Contact: https://facebook.com/arttuscanystyle/
Media Contact
Company Name: Tuscany style
Contact Person: Media Relations
Email: Send Email
Country: United States
Website: https://www.indiegogo.com/projects/art-tuscany-style-italy#/